Contact Me

Hi Friend,
I'm pleased you are interested in Vinegar Home Remedies and wish to contact me.
My contact form is at the bottom of this page.

Before filling it out please scan this entire page to see what options may interest you.

---
Product Site Needs Access to Traffic? or
Traffic Site Needs Access to Products?
Click the image below if:
You have a site selling products but don't get many visitors or
You have a high traffic site but nothing to sell
---
Link Exchanges
Do you have a website and wish to exchange links? If so perhaps you would be interested in joining SBI's free Value Exchange Program.
I am registered using the following key words:
home remedies,
home remedy,


natural remedies,
vinegar,


vinegar home remedies
If you register using any one of these keywords I will be referred to you as well as many other sites that are also a match.
Of course if you prefer you can use the form below and contact me directly, but I think you will be missing out on a great opportunity to make multiple contacts.
---
Other Items
You will also note that the options provided include subjects not restricted to Vinegar Home Remedies. I have found that people interested in home remedies are often open to other ideas that improve the health and well being of themselves and their families.
If any of these other areas interest you please let me know and I will be happy to provide additional information by phone (U.S and Canada) or by email (anywhere).

---
Please note that if you provide your email address/phone number they will only be used to reply to this request.
At no time will they be divulged to anyone else so you need not be concerned about being placed on a Spammers list. I hate spam as much as you and that is why I am using this form rather than publishing my email address on the site.

---
note: If you are asking for advise about a medical condition please be advised that I am not a doctor therefore am not able/allowed to respond to your question. Sorry!
If I can be of any other service to you, please don't hesitate to ask.

Essential Oils - God's Gift to You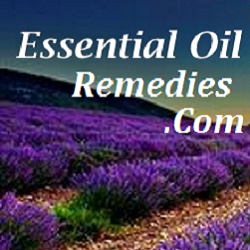 If you have enjoyed www.vinegar-home-remedies.com perhaps you would be interested in my other site www.essential-oil-remedies.com
---
---
If you found this information helpful please share it ...