12 Uses of Vinegar for Laundry
There are lots of very good uses of vinegar for laundry from deodorizing, to removing stains, to preventing color running.
The ones I am familiar with all use white vinegar.
If you have used vinegar or any other natural substance to improve the quality of your laundry, please tell us about it using the form at the bottom of this page.
---
Our website is made possible by displaying online advertisements to our visitors. Please consider supporting us by disabling your ad blocker.

---
Is This Vinegar for Laundry List Complete?
Here are 12 vinegar for laundry uses that I came up with but I am sure there are many more. If you think of any others while reading this list please "jump in".
I have placed a form at the bottom of this page where you can add your experience with vinegar for laundry. I sure appreciate your help and I know my readers will too.
Thank you for your input.

Ironing
Use a spritzer bottle with half water and half vinegar when ironing your clothes.
This will help remove iron-made creases or shiny areas and give your garment a clean, odor-free, crisp look.
This works especially well for collars and underarm areas.
Vinegar also works very well in de-scaling your iron.
Simply pour white vinegar into the steam receptacle and operate it as you normally would except use it on an old towel or rag.
Once the iron stops oozing discolored liquid, fill it with distilled water and continue to steam until the smell of vinegar is gone.
Cloth Diapers
Add 275 ml (1/2 pint) of white vinegar to 9 litres in order to neutralize urine in the diaper pail. Use the vinegar for laundry of diapers instead of fabric softener.
Collars and Cuffs
Use a vinegar cleaner on collars and cuffs by rubbing a thick paste of baking soda and vinegar onto the stains before washing normally.
Stain Remover
Grass, coffee, tea and berry stains can be removed by soaking in a full strength solution of vinegar.
Underarm Marks
Stains from perspiration can be removed by soaking in vinegar prior to washing. This will also remove any odor.
Removing Tar
Pour vinegar directly on tar prior to washing.
Prevent Running Colors
If you are washing something that will "bleed", add white vinegar and wash in cold water.
Remove Stiffness from New Jeans
When you buy a new pair of jeans add 275 ml (1/2 pint) of white vinegar to the first wash. This will take out the stiffness.
Fabric Softener
Use as a replacement for fabric softener. It will also remove static cling. Add 1/2 cup of vinegar to the rinse cycle.
You will also be able to reduce the amount of detergent you use while still preventing staining.
Use white vinegar in the rinse cycle and add an extra rinse. This will lessen the chance of diaper rash from laundry detergent.
Letting Down Hems
If you let down the hems of your children's clothing you will often find a white mark were the material was folded. Use a toothbrush dipped in white vinegar and water to scrub the mark out. Then use a warm iron to finish. If it doesn't work the first time then repeat the process.
Prevent Fading
A vinegar cleaner of 150 ml (1/4 pint) added to your laundry will prevent fading.
Your homemade quilts can be presoaked in cold water and 275 ml (1/2 pint) of vinegar the first time you launder them.
Dyeing
Add 275 ml (1/2 pint) of white vinegar in the hot die bath to set the color.
Use a damp cloth on shiny areas from an overly hot iron, then represses the area and the shine will be gone.
Return HOME from Vinegar for Laundry
Do You Use Vinegar in Your Laundry?
Do you have a great story about this?

How has Vinegar helped you with your Household Chores?

Our readers would love to hear from you so ....

Please Share Your Story!
What Other Visitors Have Said
Click below to see contributions from other visitors to this page...

More Uses - Vinegar for Laundry
I recently began using white vinegar in my laundry in lieu of purchased fabric softener. It leaves my laundry smelling clean and fresh. I've found …
Essential Oils - God's Gift to You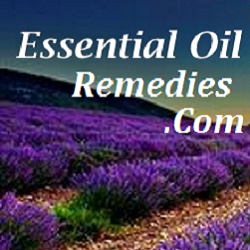 If you have enjoyed www.vinegar-home-remedies.com perhaps you would be interested in my other site www.essential-oil-remedies.com
---
---
If you found this information helpful please share it ...