Sensitive Skin Care Using Vinegar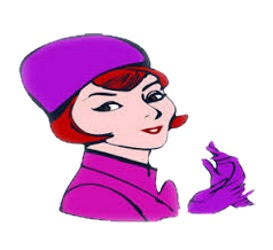 I have often been told unfiltered apple cider vinegar is the best sensitive skin care product available and of course it only costs pennies to use daily.
This surprised me at first because I associated the taste with the feel and did not think it would be good for your skin. Wouldn't it dry out your skin I thought? Apparently not.
In fact ACV contains beta-carotene and pectin as well as many vitamins and minerals that are vital to healthy skin. So much so that I would venture to say it could stand its own against many of the costly sensitive skin care products you currently use.
---
Our website is made possible by displaying online advertisements to our visitors. Please consider supporting us by disabling your ad blocker.

---
But what about the stink you ask? Who wants to go around smelling of vinegar?
Surprisingly, at least to me, the smell disappears within a few minutes and is no longer noticeable. Of course you can always apply some nice smelling oils like lavender or rosemary to make sure no stray vinegar odor is detectible. Some of these essential oils are in themselves very soothing and good for your skin.
The point is vinegar can be used as a very healthy skin care product with many benefits to its credit. Did you know that It:
contains powerful antioxidant that fight free radicals
assists in the elimination of waste through the pores
provides stimulation for blood circulation through the small capillaries thereby improving skin tone
fights bacteria and fungal infections
dissolves fatty deposits and irrigates your skin
restores your skin's natural pH level
If you have an example of sensitive skin care that you would like to share please use the form at the bottom of this page to tell us about it.
Meanwhile, here are some examples for you to read about.
A Natural Acne Cure
One of the most common skin care issues these days is ACNE. If you don't suffer from this irritating problem yourself I am sure you know someone else who does.
Sensitive skin care aside, no matter what skin type the majority of young people as well as many adults will face this issue at least once in their lifetime. Most resort to expensive creams many of which, in the case of sensitive skin, will cause other problems like pink or itchy skin or rash reactions.
You don't have to put yourself through that and sensitive skin care doesn't have to be expensive because …
Vinegar is an excellent product for clearing up a breakout of acne, as well as reducing potential scarring or discoloration of your skin with virtually no side affects.
Just mix vinegar equally with water and pat it on your skin for a nice fresh invigorating feeling. It also shrinks your pores and eliminates the shiny patches.
Age Spots

Acne is common for young people but what about those of us at the other end of the life cycle. If you are a bit older you may be surprised to hear that apple cider vinegar can also be used in Age Spot Removal.
Wart Removal

Vinegar has also been known to painlessly remove warts in a relatively short period of time.
Vinegar on a Sunburn? Are You Nuts?
My favorite skin care use for vinegar is also the one that I was most surprised about.
When I was about 21 years old I had managed to go several years without getting sunburn and I was almost convinced that my skin was no longer susceptible to moderate exposure.
One especially hot sunny day I was reintroduced to the power of the sun coupled with the total lack of common sense on my part. I did not use any sun tan lotion and soon found myself with a rather painful burn.
Check out my page on sunburns, for the rest of my story. I promise you will be glad you did.
Burns
Vinegar doesn't just help sunburns. Try it as a burn treatment for superficial burns that do not require medical treatment.
Eczema Cures
Eczema is a skin condition characterized by dead flaky skin and inflammation which shows up as itchy red patches.
Apple Cider Vinegar can effectively relieve your eczema in about a month without any side effects.
Athletes Foot
Athletes Foot is very common but before you lay out a lot of cash it is best to look for cheap home remedies that you may have in your kitchen pantry. The malic acid content of vinegar makes it a very effective treatment for athletes foot.
No matter what your sensitive skin care issues, I recommend you try vinegar first before paying for any expensive lotions or over the counter drugs.
You may be pleasantly surprised.
Other Sensitive Skin Care Options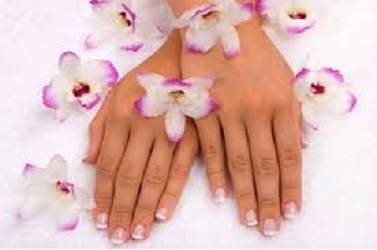 As you may already know, I also have a website called Essential Oil Remedies and I have found an excellent essential oil for this problem.
I have a page dedicated to Skin Treatment Using Essential Oils that you may find interesting.
Related Topics
Natural pH Level- The best way to find out what is going on inside your body is to check the pH balance of your urine. This simple urine test can be done at home using litmus paper.
Itchy Skin - Itchy skin is usually associated with dry skin but regardless of the cause you will be pleasantly surprised with the results you get from dabbing the irritation with a small amount of vinegar.
Natural Acne Cures - Apple Cider Vinegar is one of the best natural acne cures and you probably have some in your kitchen cabinet right now. There are three steps you need to follow in the treatment of acne when it breaks
Age Spot Removal - Apple cider vinegar and onion juice may be the secret to successful age spot removal. Try this vinegar home remedy for removing age spots and you may find unexpected but very welcomed health results.
Removing Warts - Before purchasing expensive over the counter drugs for removing warts consider trying this very simple and natural home remedy using Apple Cider Vinegar or White Vinegar .
Sun Burn - The last thing you might think of to treat your sun burn would be vinegar. Imagine my surprise when I learned that it is probably the best burn treatment for your sensitive skin.
Burn Treatment - Vinegar is an excellent first aid burn treatment for common household burns that may occur from hot water, a hot stove etc.
Eczema Cures - Conventional medicine appears to have given up on eczema cures so, fortunately, several natural home remedies have stepped up to look after the symptoms.
Athletes Foot - Athletes Foot is very common but before you lay out a lot of cash it is best to look for cheap home remedies that you may have in your kitchen pantry.
Return HOME (Vinegar Home Remedies) from Sensitive Skin Care
Have You Used Vinegar for Your Skin?
People have told me how well vinegar has helped them with various skin problems.

Have you ever used vinegar to treat a skin condition? What results did you get?

Please Share your story with us.
What Other Visitors Have Said
Click below to see contributions from other visitors to this page...

Verrucas - Warts
A big verrucas on my kids foot had been there about 8 months; Freezing hadn't worked; The gels hadn't worked. I saw a site that mentioned using vinegar …
How Vinegar Helped Me With Acne
I never concidered vinegar as a remedy for acne. I have problem skin that breaks out often. I am in high school and don't make my own money yet so buying …
Granuloma Annulare
For several years I was struggling with an ugly skin condition known as granuloma annulare. I am in sales and the red bumps on my hands and arms were a …
Essential Oils - God's Gift to You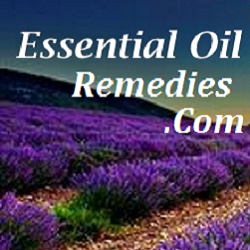 If you have enjoyed www.vinegar-home-remedies.com perhaps you would be interested in my other site www.essential-oil-remedies.com
---
---
If you found this information helpful please share it ...