Vinegar Home Remedies Blog
Consider this Vinegar Home Remedy Blog as a series of snapshots into the realm of vinegar usage for health and home. It …

… Lets you know when I have added a vinegar remedy page to the site

… Introduces you to news items about vinegar uses and benefits

… provides ideas that can improve your health and happiness at home

To subscribe to my Vinegar Home Remedy Blog (no e-mail address necessary), click on the orange RSS button in the left column and then copy-and-paste the URL of this site's RSS feed into your RSS reader. OR...

Click on the Google, My Yahoo!, My MSN, or Blog buttons if you keep a personalized home page there. Follow their instructions.


---
---
Migraine Treatments Using Vinegar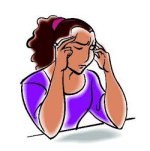 Here is proof positive that vinegar has been used in migraine treatments for almost 300 years. There are over a hundred different types of headaches and using vinegar in your headache home remedies wi
Essential Oils - God's Gift to You
If you have enjoyed www.vinegar-home-remedies.com perhaps you would be interested in my other site www.essential-oil-remedies.com
---
---
If you found this information helpful please share it ...