Home Health Remedies
For Chronic Diseases
Please do not be fooled into thinking that home health remedies can cure your disease. If there was such a remedy I am sure your doctor would know of it and in a very short time the disease would cease to be of any concern for you or anybody else.
Having said that, I know there are many natural remedies available which will help you cope with the symptoms of your disease and in many cases eliminate or lessen the need for some of your medication.
---
Our website is made possible by displaying online advertisements to our visitors. Please consider supporting us by disabling your ad blocker.

---
Prior to trying any home remedy however, you should consult with your medical practitioner as it may conflict with or result in a reduction of the medication you are currently taking. See disclaimer for more information
Vinegar has often been used for many chronic diseases over the years and has established a very good track record.
Vinigar-Home-Remedies.com is very new and I am in the process of creating many pages on this topic.
If you have a story to tell you can help me. I have placed an invitation at the bottom of this page and you are welcome to add your comments.
If the disease you are looking for is not linked from this page you know that I have not yet developed it.
If a disease is not listed and you would like it to be, please click the "Contact Me" button above and I will schedule it in.
The following chronic diseases will be covered over the next few days. If you want to provide your input you are welcome to do so using the form below.
Vinegar has a role to play in many other ailments as well and I hope to address many of them over the up coming months.
Please register for my RSS feed (See orange button to the left) and I will keep you posted as new pages are added to this site.
Good Health and God bless,
Stephen Calver
Return to HOME page (Vinegar Home Remedies) from Home Health Remedies
Do You Have Something You Would Like to Add?
Do you have a great story about Vinegar as a home remedy for a Chronic Disease?

Perhaps you know of another home remedy that worked for you.

Please share your story here!

This is an interactive website and we would all love to here about your experiences or the experiences of someone you know.
Essential Oils - God's Gift to You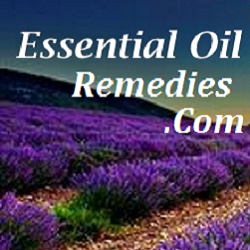 If you have enjoyed www.vinegar-home-remedies.com perhaps you would be interested in my other site www.essential-oil-remedies.com
---
---
If you found this information helpful please share it ...