Natural Deodorant Vinegar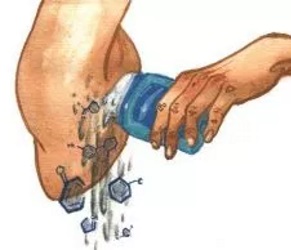 Vinegar should be your number 1 choice as a natural deodorant.
More and more people are looking for natural products because of their growing concern about the safety of commercial antiperspirants.
The belief is that the aluminum contained in most commercial antiperspirants can be absorbed into our systems.
If that is true, and I think it probably is, we have good reason to be concerned.
---
Our website is made possible by displaying online advertisements to our visitors. Please consider supporting us by disabling your ad blocker.

---
According to Wikipedia, "Body odor or body odour, sometimes colloquially abbreviated as B.O., is the smell of bacteria growing on the body. The bacteria multiply rapidly in the presence of sweat, but sweat itself is almost completely odorless to humans."
As common white vinegar (even the kind purchased in a grocery store) is well known for it's ability to kill bacteria, mold and germs, it makes sense that it would also be effective as a natural deodorant.
Anecdotal evidence appears to confirm this in many instances.
Many people report that a diluted (50/50) solution of vinegar and water sprayed onto underarms is very effective and long lasting.
The vinegar smell itself disappears shortly after it dries and is not a concern. The only caution is that it will sting a bit if you use it on broken or irritated skin so don't apply it immediately after shaving.
Vinegar is cheap and readily available to most people so I would make it my first choice when looking for a natural deodorant to replace commercial antiperspirant.
I have heard that, for some reason, it does not work for everybody so here are some other possibilities for you to try.
Other Natural Deodorant Remedies
Related Topics
Return HOME (Vinegar Home Remedies) from Natural Vinegar Deodorant
Essential Oils - God's Gift to You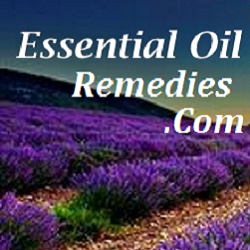 If you have enjoyed www.vinegar-home-remedies.com perhaps you would be interested in my other site www.essential-oil-remedies.com
---
---
If you found this information helpful please share it ...