Natural Home Remedies
I believe Vinegar is the most versatile but there are lots of other natural home remedies that are equally deserving of your attention. With the advent of science and medicine many home remedies have been labeled "Old Wives Tales" and scorned as not worthy of consideration.
---
Our website is made possible by displaying online advertisements to our visitors. Please consider supporting us by disabling your ad blocker.

---
In recent history we have been lured away by science and many have come to believe that modern medicine is the only way. Anyone who claimed otherwise was laughed at as being old fashioned, behind the times and ignorant.
I, and many others like me, are taking steps to help reverse this trend and bring back many of the natural remedies that our ancestors successfully employed to keep us healthy in ages past.
There needs to be a balance between science and nature. Medicine has a very important part to play in our lives and it would be a terrible mistake to deny it, but we shouldn't look to medications for every little ailment that comes our way.
Nature has many excellent remedies to offer with far less side effects.
The fact that you are reading this page indicates to me that you are in agreement with us and are looking for answers through natural foods and resources.
Here is another site you may enjoy ...
Natural Remedies - Natural remedies are made at home from natural ingredients such as fruits, vegetables, and herbs. Natural remedies are catching a lot of attention due to its very nature of cure, natural and simple.
If you have a site that you would like to promote, contact me and maybe we can exchange links.
Return HOME From Natural Home Remedies
Essential Oils - God's Gift to You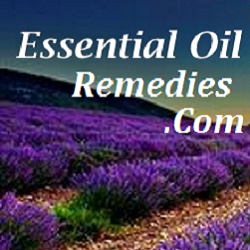 If you have enjoyed www.vinegar-home-remedies.com perhaps you would be interested in my other site www.essential-oil-remedies.com
---
---
If you found this information helpful please share it ...