Italian Salad Dressing using Vinegar
Italian salad dressing is one of my favorites. Did you know you can make it at home with just a few common household ingredients?
---
Our website is made possible by displaying online advertisements to our visitors. Please consider supporting us by disabling your ad blocker.

---
Here is a simple recipe even I can't ruin. Made with extra virgin olive oil and white wine vinegar this salad dressing includes minced garlic, dried oregano and chopped parsley. (a very healthy combination)

1½ cups extra virgin olive oil
½ cup of white wine vinegar
2 Tbsp chopped parsley
1½ tsp minced garlic
1½ tsp dried oregano
1½ tsp Kosher salt
½ tsp ground white pepper (or freshly ground black pepper)
Mix ingredients in a blender and serve immediately. Enjoy!
Here is an Apple Cider Vinegar version you might like to try. It works very well on hot pasta.
1/2 cup extra virgin olive oil
1 tsp to 1 Tbsp Apple Cider Vinegar
1 Tbsp Italian Seasoning including basil, oregano and rosemary,
1 tsp garlic powder
1 tsp onion powder
1 - 2 Tbsp grated Romano cheese
Optional - Salt to taste (try sea salt)
If you want you can fiddle with the ingredients to create your own special recipe. Let us know what worked for you.
Return HOME From Italian Salad Dressing
Essential Oils - God's Gift to You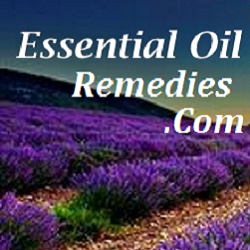 If you have enjoyed www.vinegar-home-remedies.com perhaps you would be interested in my other site www.essential-oil-remedies.com
---
---
If you found this information helpful please share it ...