Natural Sinus Remedies Vinegar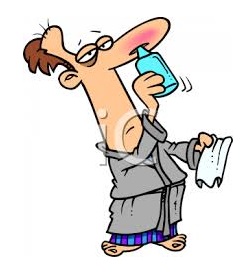 Organic Apple Cider Vinegar is my favorite of all natural sinus remedies and works best if taken before sinus infection occurs.
If your allergies start acting up or you feel the beginnings of a cold or flu coming on, the time is right to start taking action against sinus infection.
---
Our website is made possible by displaying online advertisements to our visitors. Please consider supporting us by disabling your ad blocker.

---
Apple cider vinegar, taken as a daily tonic or at the first sign of allergy/cold symptoms, is very effective in stopping a histamine response or allergic reaction.
I have found that taking ACV with honey in hot water to be very enjoyable. The mixture is as follows:
2 tablespoons apple cider vinegar
1-2 tablespoons honey (I think 1 is enough)
dissolve in 8 ounces of hot water and drink slowly
Again, you will get the best results if you start early.
What if You Start Late?
If you were late in starting and now have a full blown sinus infection you should add other home remedies such as wild oregano oil or grapefruit seed extract. Vinegar and honey alone will probably do the trick but it is nice to have some allies.
Continue sipping the above mixture throughout the day and repeat for several days. This will thin the mucus so the infection can be dealt with. The additional cold remedies will assist in the fight against the infection and you should be feeling better soon.
Also remember to drink lots of water and eliminate mucus-forming foods and drinks like cheese and milk.
A Recent Addition

Long after I published this page I came across an essential oil blend that is very effective at clearing a sinus congestion so am adding it here.
This Soothing Aire oil blend includes Eucalyptus Globulus, Eucalyptus Radiata, Ravintsara, Rosemary, Frankincense, Cypress, Peppermint, and Cajepu oils; a powerful combination that supports your normal respiratory system function.
It works to open airways naturally while providing your body with rich antioxidants. Give it a try. The company that offers it guarantees your satisfaction so you have nothing to lose.
You can diffuse it into the air you breathe, rub it on your neck and chest or add to a warm bath.
I use it myself and highly recommend it.

Other Popular Natural Sinus Remedies
Although apple cider vinegar has been referred to as the most popular of natural sinus remedies we all know that there are many others. Some of the better choices are listed below:
steaming with apple cider vinegar
grapefruit seed extract
saline rinse
cayenne snorting
hydrogen peroxide
hydrogen peroxide and sea salt
netti pot
oil pulling
For comprehensive details on these and other remedies, go to the Natural Sinus Remedies page at the "Home Remedies Site".
Have A Great Story About This Topic?
Do you have a great story about cold or sinus remedies? Please Share it!

There are lots of home remedies for sinus infections.

If you or someone you know have had good results, please let us know what you did.
What Other Visitors Have Said
Click below to see contributions from other visitors to this page...

Essential Oils - God's Gift to You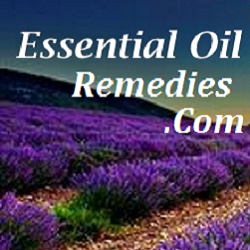 If you have enjoyed www.vinegar-home-remedies.com perhaps you would be interested in my other site www.essential-oil-remedies.com
---
---
If you found this information helpful please share it ...