Too much ACV is bad?
by Sunil Atrawalkar
(Bangalore, India)
I had a severe migraine & then I read this site.

I got benefit in releaving the pain instantly.

One day I had a sever headache & then I took one teaspoon, in another hour another one & in another half hour another teaspoon. And then suddenly I found my underwear blooded. I started bleeding profusely through testicle skin. I immediately took medical help. It was another hour before bleeding stopped.

Now I am careful. Only one teaspoon in morning & one in the night.

--------------------------------------

Sunil in answer to your question, yes too much vinegar can be bad for you but it certainly would take a lot more than you are describing to have any adverse affect on your health.

I have never heard of vinegar causing someone to bleed and can only speculate on what may have happened to you in this case.

1. Total coincidence and you have another issue that would have occurred whether or not you took the vinegar. In this case I hope you are pursuing this with your doctor as you may have some more serious issues to deal with.

2. Many times when you start medication (natural or clinical) the problem will initially get worse. This is the result of the medication going to work fixing whatever ails you. Toxins may be expelled from your body using the best available method and your body will react in a negative manner. This is normal and just something you have to get past before you start feeling better.

You said you were taking the vinegar because you had a migraine. Obviously bleeding would not stem from this issue but as vinegar seems to have an effect on many areas of your health at the same time, perhaps it was simply addressing something else.

In any case I would suggest you consult with your doctor to make sure you are getting the attention you need.

Once again, I must say that, NORMALLY, your issue would not likely be caused by the vinegar.

Thank you for your question.

Steve
Join in and write your own page! It's easy to do. How? Simply click here to return to Alternative vs Traditional Medicine.
Essential Oils - God's Gift to You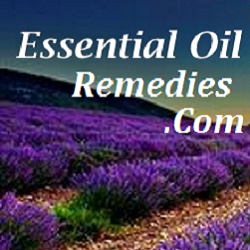 If you have enjoyed www.vinegar-home-remedies.com perhaps you would be interested in my other site www.essential-oil-remedies.com
---
---
If you found this information helpful please share it ...