Vinegar for Arthritis Treatments
by Lester Ah Chee
(Mareeba.Qld.Australia.)
I played football (rugby league) when I was younger. As a result I ended up with arthritis in my right knee.

Two arthroscopic surgeries helped for a while however, didn't resolve the issue. I couldn't walk at times and ended up going back to the doctors.

I was prescribed a drug (Celebrex) to help me become mobile again. I didn't like taking it however, I didn't have much choice at the time as I knew of nothing else that would help me.

On the 7th October 2014, I asked my wife what she used Bragg Apple Cider Vinegar for. She said she consumed it as a health tonic, and couldn't tell me exactly what it was good for.

I decided to try it as I don't like taking any form of drugs. I consumed the ACV 3 times a day for the first three days and on day 4 said to my wife "what is this stuff, I feel great". She still couldn't tell me so I googled it and found out about all its amazing health properties.

I have not since missed a day of ACV, water and honey with a touch of turmeric for colour first thing in the morning on an empty stomach.

I'm back running and doing leg workouts in my home gym and now, find myself telling people that I 'used' to have arthritis as it is no longer an issue for me.

I will take ACV every day for the rest of my life for the 'quality of life' it will give me in my retirement years.

By the way I have to leave my career as a police officer for the last 27 years at the end of 2017 when I turn 60 years.

(Every day in every way I am getting better, better and better)....
Join in and write your own page! It's easy to do. How? Simply click here to return to Arthritis Controversy.
Essential Oils - God's Gift to You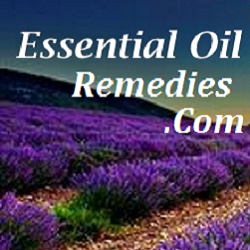 If you have enjoyed www.vinegar-home-remedies.com perhaps you would be interested in my other site www.essential-oil-remedies.com
---
---
If you found this information helpful please share it ...