Website Design Software by SBI

Please Forgive Me. This page on website design software is going to read like a sales page simply because I don't know how else to deliver its content effectively without sounding like a salesman.
I assure you that I am very sincere when I say that SBI has pulled together all the software and training you need to build a successful business online and they have done it all for one price. I love this product and am proud to tell you about it.
---
Our website is made possible by displaying online advertisements to our visitors. Please consider supporting us by disabling your ad blocker.

---
Not Just a Web Hosting Company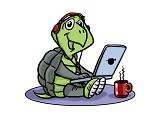 All the website design software, research tools, automatic website promotion tools and decision making assistance, etc. for building a website are included in one package and one price at SBI.
Making a website can be as easy as point and click if you follow SBI's step by step process and use the tools they provide at no extra charge.
Turn Your Hobby Into an Income

SBI! makes it easy for anyone, even beginners, to create an online business out of a hobby, interest or specialized knowledge. In fact, anyone can succeed with the all-in-one process, tools, and guidance which are provided at no extra cost to you.
SBI! doesn't just sell you web hosting, anyone can do that.
SBI! sells you a complete online business building package complete with guides, videos, help forums and technical assistance to make sure your business gets visitors and is profitable. If you follow their guidance you will succeed.
I did and so can you.

Experience Not Required

SBI! removes all the technical barriers and allows you to concentrate on building a business. Many functions are automated so you don't have to concern yourself with such things as search engine promotion or responding to queries from potential clients/customers.
You don't need any previous knowledge about building a Web site in order to succeed. All the "under-the-hood" stuff is handled automatically by the system freeing you to focus on more important business-building activities.
Third Party Tools Not Required

With SBI you get more than just a "site builder" with website design software. Hosting, a separate keyword research tool, site submissions, integrating auto responders, etc., etc. are all included in one complete package.
One of the most time saving tools on the market (Brainstorm It!) alone would cost you $400-$600 per year if bought separately but it is included free with the SBI! package.
Brainstorm It! is SBI!'s powerful keyword brainstorming and research tool that helps verify your site concept has profit potential, a common and often error. With Brainstorm It!'s help, you will know that you are on track, right from the start. Brainstorm It! also helps you to find related topics that will generate traffic and income for you.
Decision Making Assistance Included

Choosing your best site concept is often not as obvious as you might think. Two website design software tools, Brainstorm It! and Niche Choose It! combine to show you the best path for your particular business. They often reveal some surprises and assist you to make the right choices.
Specialized website design software like Monetize It! help you figure out the best ways to make money for your site concept. Creating a website with a diverse monetization mix will help you maximize the profitability of your site and ensure long-term growth.
SBI adds new tools continuously so you know you'll always have the most up-to-date website design software and marketing tools in the industry.
Knowledge Not Required
The simple to use website design software makes page creation as simple as riding a tricycle. You don't need to know HTML. SBI uses a block-by-block builder that trains you to write pages that are both "Search Engine and human effective."
You will find it very simple, do-able and most importantly, effective website design software that gets the job done. Whether you are a beginner or have years of experience at creating a website, you will appreciate the block-by-block builder tool. It's an excellent way to break bad site building habits!
If you are experienced at building a website you will be happy to know that SBI! is compatible with popular HTML editors (ex., Dreamweaver) and image tools (ex., Photoshop, Flash, etc.), so you can easily use advanced page-building techniques but ...
I suggest trying their "BlockBuilder" software first. You might decide to stick with BlockBuilder. - I did.

There is no need to research all the new developments for building a website that is effective and profitable. SBI delivers all the "Traffic Building," "Tips 'n Techniques," "Resources," "Monetization" and other techniques that keep you on the cutting edge of all that you need to know. No other "outside reading" is necessary.
No need for you to join membership sites that charge hundreds (even thousands) of dollars for this type of invaluable information.
Templates Provided
Creating a website with the right "Look & Feel" is easy with website design software that includes fully customizable, easy-to-use templates.
No Design skills? No worries.
With many templates to choose from, making a website look professional or fun is as easy as clicking a few buttons. Once chosen, you can easily edit it using the included website design software and then push it out to every page of your site. If you are a designer, you may choose to create and upload your own. This page shows a range of styles.
Plus Many Bonus Features
Always Improving
SBI Continues to add new tools and features to their product and I have yet to see an increase in the price.
The SBI! website design software also includes Value Exchange (VE) for finding and managing high value inbound links (another criteria for ranking highly at the engines and building traffic). This automated inbound link-building tool saves time for what is otherwise a tedious time-sucker.
Invite participation from your readers. Content 2.0 allows your site's visitors to create content for you. Turn any page on your site into an invitation for your visitors to add content. C2 then allows other visitors to comment and rate the page much like on a blog. This means your site will have more Search Engine attractive pages. Search Engines will love all these extra pages and will rank your site higher which will lead to more traffic which will invite more visitor comments which will … You get the idea..
Want to add forums, shopping carts, datafeeds, blogs and other server-side functionality? Infin It! enables you to plug them all into your SBI! site. Effective website design software that creates a website with no limits.
I have found that building an SBI website is not only fun and profitable, but a real learning experience that will last a lifetime.
With SBI, you too can take a hobby or interest and turn it into a money making proposition from the comfort of your own home and on your own time.
I love SBI!
You will too!
I promise it and SBI Guarantees It or Your Money Back.
Want more information? Contact me (Use the "Contact Me" button in the left column) or ask an SBI expert.
Good Luck and God Bless!

Steve
Related Topics
Making a Website - Making a website using website design software and website hosts alone will not build a profitable business for you. Let me show you a company that can provide you with all the tools, training and support you need to build a profitable business online.
Website Hosts - What makes Solo Build It the best of all the Website Hosts available on the market today? Solo Build It is the only company that minors in web hosting and majors in business building.
Work at Home Moms - Many stay at home moms are looking to become work at home moms but the problem is not Do I have the time but rather What can I do with my time.
Return to Internet Home Business from Web Design Software

Essential Oils - God's Gift to You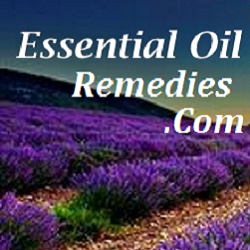 If you have enjoyed www.vinegar-home-remedies.com perhaps you would be interested in my other site www.essential-oil-remedies.com
---
---
If you found this information helpful please share it ...