SBI - The Best of Website Hosts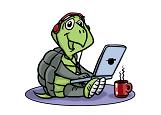 What makes SBI the best of all Website Hosts available on the market today?
SBI is the Only Company that Minors in Web Hosting and Majors in Business Building.
I have some videos about SBI further down this page but first ...
---
Our website is made possible by displaying online advertisements to our visitors. Please consider supporting us by disabling your ad blocker.

---
Let Me Explain My Opening Statement

When you do a search on website hosts you will find lots of companies that are willing to provide a place on their servers for you to publish your site.
They will offer you a few tools and templates which will help you get it up there and they may assist you with some search engine optimization tools.
You get a bunch of email addresses to use and that looks cool but then you are left on your own to sink or swim.
This process has a 99% failure rate called "The Churn Rate" and I've been there.
The Answer is NOT in the Web Hosting

Website hosts are a "dime a dozen". Anybody can host your site but only SBI teaches you how to build an online business; how to make your words sell.
SBI teaches the C-T-P-M process which is the key to success online. Without it all you have is a pretty website with no traffic. No one even knows you're there.
SBI not only provides all the tools (80+ tools and counting) to research and build a profitable business, they also give you the step by step process to follow in building your business.
No one else does this, yet it is the key to your success or failure on-line.

In a nutshell, SBI is a business building system with all the software and tools you will need, plus an action guide with step by step instructions of exactly what to do and when to do it.
Your site builds targeted, interested visitors
Your site PREsells through high-value information
Your site converts visitors into buyers

Everything you need to succeed is provided with no unexpected extra costs.
The Results Speak for Themselves

---
note: Update Oct 2012 - The above slide was done in 2009. It has now become "dated". New figures now show these SBI sites to be, not in the top 1%, but in the
I was impressed. What do you think?
Even if you have zero tech skills, you can build a profitable e-business using SBI! You don't have to worry about all the technical details because SBI does all that for you. If you can point and click you can build a successful website as long as you provide the "BAM".
SBI is the only one of countless website hosts that not only guarantees your success but also your satisfaction, for a full 90 days.