My Internet Based Business
Why Did I Do This?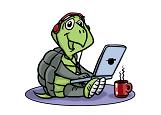 You've probably heard success stories about internet based business. Perhaps you have even thought about a web site yourself.
Lots of people are doing it and making all kinds of money on the internet but ...
If you are anything like me you probably thought;
I wish I was talented with computers and could build a website that could earn lots of money.
But, that sort of thing is only possible for select people with select skills, isn't it?
How could a mere mortal like myself earn tons of money using the power of the internet?
I wish I could tap into that kind of income.
---
Our website is made possible by displaying online advertisements to our visitors. Please consider supporting us by disabling your ad blocker.

---
My Dream?
Wouldn't it be great to relax at home and watch as your web site works 24 hours a day; 365 days a year communicating with thousands of pre-sold visitors that create a steady and lucrative income stream for you?

But, I didn't have anything to sell and had no idea how to build a successful website.
Is that pretty much where you are at?
Are you thinking that making money with an internet based business can only be a dream for you?
Not so! ....
Before you slam the door on what could provide you with a very exciting and fulfilling internet based business, take a long hard look at this site and ask yourself …
What is This Guy Doing?

"Why is my friend Steve spending all this time and effort writing page after page of information about vinegar home remedies?"
Does he have a corner on vinegar sales in this country?
Is there a lot of money to be made selling vinegar?
Where on this web site is there a shopping cart for me to buy my share of this liquid gold?"
If you examine every page of this site in detail I am confident you will not have the answers to these questions.
Sure there are a couple links here and there where visitors may go and purchase a book or some product from an outside site. (not connected to Vinegar Home Remedies)
This is in fact, an internet based business but surely there isn't enough revenue in these links to justify the work I put into this site so...
Why am I doing this?
More importantly …
Why Would You Do This?
Well, let me ask you ....
Do You Know Something About Anything?
No I'm not being insulting.
What I mean is:
Do you have A Hobby? - A Passion? - Any Interests? - Experience?
Maybe you have a hobby?
Some specialized knowledge?
What about a favorite vacation spot?
Are you an avid gardener?
A collector?
A traveler?
Do you crochet?
Are you an amateur magician?
A painter?
Perhaps you are already involved in something? If so ...

Where do You Fit?
Are you a Stay-at-Home-Mom?
Are you an Affiliate Marketer?
Are you a Service Seller?
Are you a Webmaster?
Do you have a local business
What is Your Passion?

What in your life do you enjoy talking about, doing, or sharing with friends?
Do you have something in mind? Picture it vividly.
What would it be like if you could share it with thousands of people every day? (obviously without having to actually speak to thousands of people)
Would you enjoy yourself?
Would you think you were working?
How would it make you feel?
What if you could make money doing this?
For even more inspiring/informational videos about SBI check out my page on Website Hosts.
Are You Warming Up to this Topic?

Maybe you are starting to feel good about sharing your interests with other people.
Maybe they enjoy hearing from you and will learn from your experience.
Now for an eye opener …
Did You Know You Could Earn Money Talking About It?
Did you, in a million years, ever think that you too could actually have an Internet Based Business of your own?
You may be surprised at the doors this can open for you.

It comes complete with a satisfaction or money back guarantee so you don't risk anything to try it out.
More Questions?
Use the "CONTACT ME" button in the upper left column if you have any questions.
I would love to hear from you and answer any questions you might have.
Related Topics
Website Design Software - Website design software and website hosts alone will not make creating a website a profitable business for you. Let me show you a company that can provide you with training, support and all the tools you need to build a profitable business online.
Making a Website - Making a website using website design software and website hosts alone will not build a profitable business for you. Let me show you a company that can provide you with all the tools, training and support you need to build a profitable business online.
Website Hosts - What makes Solo Build It the best of all the Website Hosts available on the market today? Solo Build It is the only company that minors in web hosting and majors in business building.
Work at Home Moms - Many stay at home moms are looking to become work at home moms but the problem is not Do I have the time but rather What can I do with my time.
Return to Internet Home Business from Internet based business

Essential Oils - God's Gift to You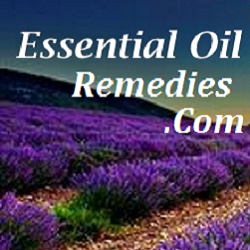 If you have enjoyed www.vinegar-home-remedies.com perhaps you would be interested in my other site www.essential-oil-remedies.com
---
---
If you found this information helpful please share it ...